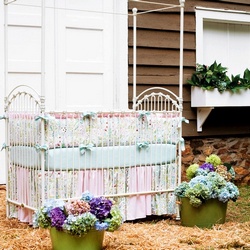 I know you must be wondering after a title like that…NO I AM NOT PREGNANT. Ok, now that we have that out of the way. I would like to tell you about an amazing company right here in the good old USA that produces custom baby bedding! Yes you hear me right! CUSTOM!!! This is a family run business that takes making beautiful bedding for babies very seriously! Carousel Designs bedding is 100% boutique quality but the best part is that you get to be the designer. I fell in love with their stuff when I saw it, then for a short second it made me think….wow a baby might be nice. Sorry, I digress…no more babies but I do like using the Nursery Designer to make blankets for girlfriends who are getting ready to be new mom's!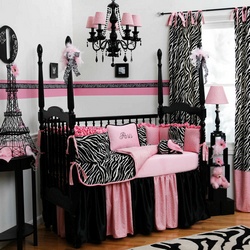 Carousel Designs is a fabulous company to work with. They have their own Nursery Designer Tool that allows you to pick out everything and put it together just like you want. No more having a vision of fabulous. Now you can make it on the Easy Nursery Designer Tool right from the comforts of your own home! Grandma's, Aunt's and Mom's can make anything their hearts desire right from your own computer. Anyone can get in and design a one of a kind design for that new baby!
Right now Carousel Designs is hosting a contest!
One of the best parts about our Nursery Designer® tool is getting to see our customers' creativity come to life. We're so inspired by our favorite designers (YOU!) that we've decided to launch ANOTHER design-your-own contest! That's right, our custom crib bedding design contest is back and we're looking for the dreamiest designs ever!
Here's how it'll work:
Go to our Nursery Designer® tool and choose from over 300 fabrics we have in stock to design your dream crib bedding set.
Click "Enter Contest" in the green box on the right side of the page.
We'll collect submissions until Tuesday, April 26, 2011, pick our ten favorites, and then ask you to vote for the best.
The design that gets the most votes wins!
The winner will receive a $500 gift certificate to use on any Carousel Designs products!
And who knows? We may even make your design one of our featured collections!
So put on those designer caps, get inspired, get creative…and design your dream baby bedding for us to see!
Even if you are not expecting but love to design, go give it a whirl….You will be addicted and might even win. Make every new Mom happy with one of your custom made designs as a gift!