Pin It
This time every year I get fired up for all of the fresh produce that will be coming to the markets! To me there is no better cuisine than Italian that highlights freshness. Maybe it is all of the reds, greens and yellows that pop. But I love the simplicity of flavors in Italian food! Here is a recipe that I have made for years that is a great fake out when you are trying to bring a little bit of freshness to your table.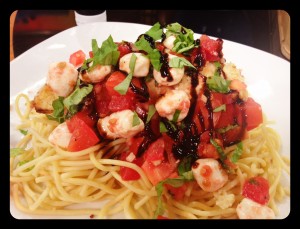 [amd-zlrecipe-recipe:4]
Now that you have had all of the freshness in one plate it is time for dessert. Cannoli has always been one of my favorites when I am out eating. I used to think they were really complicated till I started experimenting with flavors and textures. I am not a huge fan of a ricotta only cannoli. The texture kind of bugs me so I have found the perfect compromise. The new Philly Indulgence (basically chocolate cream cheese) is my go to when making cannoli. You can use the white chocolate, dark chocolate or the milk chocolate when making my recipe. This one is for Deep Dark Chocolate Cannoli, however I made a killer version using the white chocolate Philly Indulgence and adding raspberry liquor in lieu of the vanilla. Oye it was divine! Here is my super simple cannoli recipe. Feel free to experiment….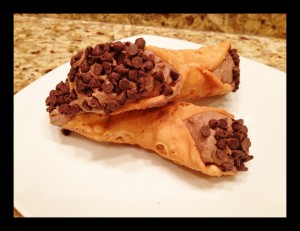 [amd-zlrecipe-recipe:5]