In life there are few things I can honestly say "I am the best at…" But chicken fried steak is one of them! It is the THE DISH I would make when I was trying to show someone 100% culinary love. Sounds silly that this Midwestern classic is my Go-To dish but it is. In fact, when I was dating my husband almost 22 years ago this is what I prepared for him as my first meal. He was putty in my hands once he had my tender chicken fry with homemade creamy pan gravy! The rest is history and it is still the meal he asks for on his Birthday!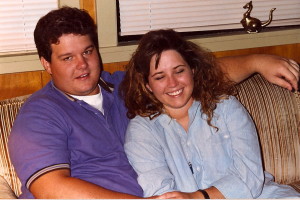 You might think this is hard to make but it is so easy!!! I promise once you make this it will be a family favorite~!
Best Chicken Fried Steak Ever
Ingredients
6 filets round steak, tenderized
1 can evaporated milk
sea salt
pepper
1 1/2 cups all purpose flour
1/2 teaspoon baking powder
2 eggs, scrambled
1/4 cup peanut, canola or vegetable oil
Instructions
At least 4 hours before cooking your chicken fry: Marinate the meat with the can of evaporated milk. Place in a airtight Ziploc bag.
When you are ready to prepare, place a cast iron or frying pan with oil on the stove at medium high heat. Place 1 cup of flour in a shallow pan. I use a pie pan. Add in sea salt, pepper and baking powder (this makes it crunchy). Place scrambled egg in a different shallow pan as well. Dredge meat in egg and then flour mixture. Set the meat into the hot oil and fry until it is browned and then flip over and brown the other side. Remove meat from hot oil and place on a wire cooling rack that is placed in a baking sheet. Serve with cream gravy!
http://www.fatandsassymama.com/2012/06/my-best-dish-chicken-fried-steak/