Kids either love veggies or it is a battle to get them to consume any at all. Luckily my kids love veggies so they are pretty open to anything. But let me tell you I have tricked many of their friends through the years with some of my sneaky veggie recipes. This week while I was at the Cleveland County Farmers Market my friends at Selzer Farms gave me some gorgeous kale and zucchini! So I went into the kitchen and decided to share some kid friendly recipes that your kids will never believe is good for them!
Here is one of the best snacks around. Kale Chips. I have been making these for about 4 years and during that time I have sprinkled them with everything. Even cinnamon and sugar. They were delicious that way too!
[amd-zlrecipe-recipe:18]
As a kid growing up in Bartlesville I can still remember the abundant zucchini crop we had every year. We had fried zucchini, roasted zucchini, stuffed zucchini boats, and then the best thing ever…Zucchini Bread. This was one of the first breads I learned to make. I remember standing in my kitchen with my Mom grating countless zucchini's. Learning the valuable lesson to watch the knuckles. Thankfully now I have a Kitchen Aid 13 Cup Exact Slice Food Processor that does all of that work for me in less than a minute! My food processor works in overdrive during the summer months. Between slaw, zucchini breads and all the chow chow/relishes I make, my Kitchen Aid is my BFF!
Here is my recipe for Rocky Road Zucchini Bread. It is so delicious there is no need to ever tell your family that it has zucchini in it! They will NEVER KNOW!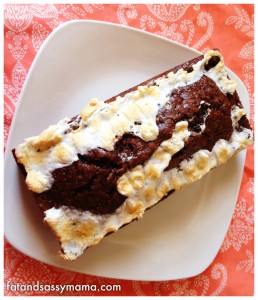 [amd-zlrecipe-recipe:19]