Here is round 2 of this week's Pumpkin Palooza! No need to be going to that expensive coffee spot for a Pumpkin Latte. Now you can make this at home for a fraction of the cost!!!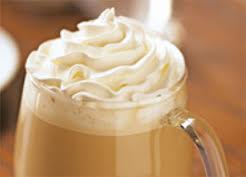 Pumpkin Spice Latte
4 cups super strong coffee (bold blend)
4 cups half and half
4 cups 2% milk
3/4 cup canned pumpkin
1/4 cup real maple syrup
2 tablespoons vanilla paste
4 teaspoons pumpkin pie spice
Combine all of the ingredients in a slow cooker and cook on HIGH for 2-3 hours. Serve with a dollop of whipped cream and a sprinkling of nutmeg!
Pumpkin Gingerbread Trifle
2 packages gingerbread cake mix
1 package (4.6 ounces) cook-and-serve vanilla pudding mix
1 teaspoon vanilla paste
3 cups milk
1 can pumpkin
1/2 cup brown sugar
2 cups Braum's heavy whipping cream, whipped
1 tablespoon powdered sugar
1 teaspoon corn starch
2 cups pecans, whole
3 tablespoon unsalted butter
1/2 cup brown sugar
1 teaspoon cinnamon
Make the gingerbread exactly as directed on the package. Remove from oven and cool. Cut into cubes.
While the cake is cooling, in a medium sized sauce pan warm the milk and the pudding mix. Continue heating till the pudding begins to boil and thicken. Remove from the heat. Add in the pumpkin and brown sugar. Stir and allow to cool.
To make the spiced nuts, combine the nuts and butter in a large sauce pan. Ads the brown sugar and cinnamon. Stir constantly till the sugar begins to melt and crystals are not as evident. WATCH THEM! THEY WILL BURN. Place on a piece of parchment to cool.
To whip the cream: simply whip together the whipping cream, powdered sugar, 1 teaspoon vanilla paste and cornstarch till stiff peaks form.
To make the trifle: In a large glass bowl place 1/3 of the gingerbread, top with whipped cream, pudding and nuts. Continue the layers till you end up with the whipped cream on top. Sprinkle with nuts and cover. Place in the refrigerator till you are ready to serve.