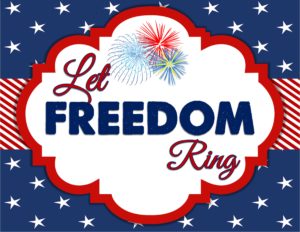 Growing up in Bartlesville as a kid, the 4th of July was a huge holiday! We always went to our friends house to celebrate Bob's Birthday. I can still remember Bob's shirt he wore every year that said "we shoot fireworks for my Birthday." What great memories. Fireworks was a huge part of the holiday but the food was also a big deal! The spreads were incredible. Every type of chilled salad, dips, chips, and then ice cream! The best!
Here are some of my easy to make 4th of July treats that will be a huge hit at your next get together with friends and family!
Mexi Dip
2 pounds lean ground beef
1 onion, chopped
1 can Rotel tomatoes, drained
1 package taco seasoning
1 large can Ranch style beans
2 cups Mexi blend cheese
1/2 red onion, chopped
1 package shredded lettuce
1 cup salsa
Fritos or Tortilla Chips
Cook the ground beef in a skillet over medium high heat. Season with salt and pepper. Cook till the meat is cooked through and then drain any excess oil. Return the meat to the skillet and then add in white onion, Rotel tomatoes, taco seasoning and Ranch style beans. Cook till warmed through. Place the meat mixture on a large platter. Allow it to cool for 10 minutes. Sprinkle with tomatoes, red onions, shredded lettuce, fresh salsa and Fritos. Serve with additional chips for dipping!
S'mores Ice Cream Sandwiches
1 sleeve graham crackers
1 small container marshmallow fluff
Braums Chocolate Chocolate Chunk Ice Cream, softened
Sprinkles
Plastic Wrap
Open the graham crackers and break them in half to form 2 squares. Spread marshmallow fluff on each half of the graham cracker. Add a scoop of ice cream to one half of the graham crackers and then top with the other square to make a sandwich. Roll the edges of the ice cream sandwich in sprinkles and then wrap with plastic wrap and place in the freezer for 2 hours to Harden. Continue making them till all the crackers are gone!