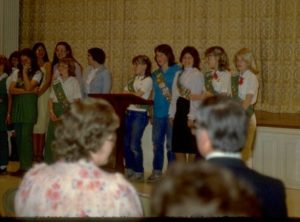 People ask me all the time a fun fact about myself. I was a Girl Scout from 1st grade -12th! Looking back some of my happiest, funniest and memorable moments happened in my Troop. I can still see all of us together. Our fearless leader (btw- I was a hot mess) was Barbara Wood. She taught us how to make a sit-a-pons, sang songs with us on our way to camp Wah-Sha-She in Eastern Oklahoma, and even gave us the facts of life. Mrs. Wood is still one of the most influential women of my life. Girl Scouts taught me how to be a McGyver in the kitchen. I am confident that if I mess up or forget something I find a way to make up for that deficiency. That is Girl Scouts!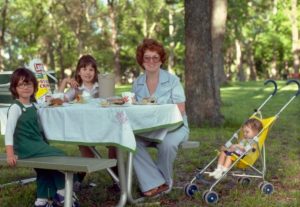 So, unless you are blind then you know it is COOKIE TIME. I love seeing all of the Troops throughout the metro and all over the country outside stores selling the beloved cookies. Many of these young ladies are like me. Their cookie sales pay for their way to summer camp or helps their Troop  fund a trip they are working toward to finish a badge. I love that the Girl Scouts encourage their young women to work for what they want. This generation seems to think we all write checks! But Girl Scouts work for what they want! So, please support your local troops buying cookies!
This year all of the favorites are there but this year they have added a new flavor, S'mores. We all know about Girl Scout cookies but did you know they freeze perfectly? So, I load up on them! I have also through the years used them in a pinch in many recipes. Now those little "saves" have turned into recipes all on their own. So, this week I am going to share my favorite Girl Scout cookie recipes.
Cashew Samoa Magic Bars 
2 cups graham cracker crumbs
1 stick butter, melted
9 Samoa cookies crushed
1 can sweetened condensed milk
2 cups chocolate chips
2 cups shredded coconut
1 cup unsalted cashews, chopped
5 Samoa cookies, rough chopped
Preheat oven to 350 degrees. Line a 1/4 sheet with parchment paper and spray pan and paper with nonstick cooking spray. In a medium sized bowl, mix together the melted butter, graham crackers and 9 crushed Samoa cookies. Press into the bottom of the baking pan. Pour the sweetened condensed milk over the top and then sprinkle with chocolate chips, cashews, Samoa cookie pieces and coconut. Bake for 30 minutes. Remove from the oven and cool completely. Cut into squares to serve.
Tagalong Cheesecake Bars
2 sleeves graham crackers, crushed into crumbs
1/4 cup sugar
1 stick butter, melted
2 (8 ounce) cream cheese, room temperature
1/2 cup sugar
1/4 cup flour
1 teaspoon vanilla
2 eggs + 2 egg yolks
1 box Tagalong cookies, frozen
1 cup whipping cream
1 tablespoon butter
1/2 cup powdered sugar
8 ounces semi sweet chocolate
Preheat oven to 350 degrees and line a quarter sheet pan with parchment paper. Spray the paper and the edges to ensure no sticking. In a medium sized bowl mix together the graham crackers, melted butter and sugar till it is well combined. Press into the bottom of the baking sheet. Using an electric stand mixer or hand mixer beat together the cream cheese and sugar for 2 minutes. Beat in the eggs, vanilla and flour till smooth. In a ziplock bag lightly break 12 Tagalong cookies. Stir the cookies into the cheesecake batter. Pour the cheesecake batter on top of the graham cracker crust. Spread to evenly coat. Bake for 40-45 minutes or until it no longer jiggles. Cool completely before topping with chocolate ganache.
To make the ganache: Bring the whipping cream, powdered sugar and butter to a simmer in a small saucepan. Remove the warm cream from the stovetop and stir in the chocolate till it is melted and smooth. Pour the warm ganache over the cooled cheesecake. Top with 1/4 pieces of the tag along cookies and chill overnight before serving. Cut into squares and serve!