Anytime we travel it is our goal to immerse ourselves into the place we visit. Hawaii was an easy place to dive into. The best part about Maui was the sweets. They were all focused around what they harvest on the island. For example, the concierge at our hotel said that "up the road is the best banana bread you will ever taste." Well, that was all my family needed as an incentive for a fandango. We drove along the coast for most of the way but the last 5 miles we were on a 1 lane road that literally "hugged" the coast.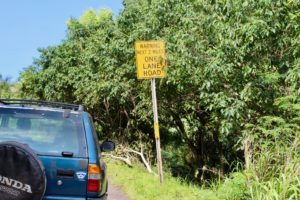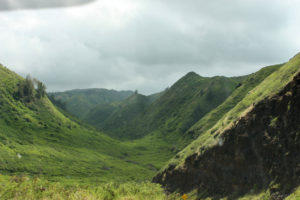 Only room for 1 car. Yes, wrap your head around that….So, we took out on this dangerous road all for the mother of all banana bread loafs. Well, we found it!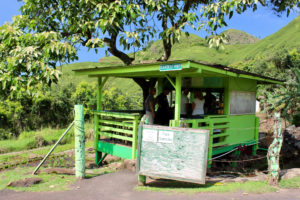 Julia's Tree House! It was moist and delicious. Well worth the trip and the sightseeing was incredible!
Another one of my favorite desserts was a White Chocolate Macadamia Blondie that was served on our day at the Cliffhouse. I do not know if it was the fact that I was exhausted after snorkeling with the turtles or that they were just that good. Here is my take on a blondie that rocked my day!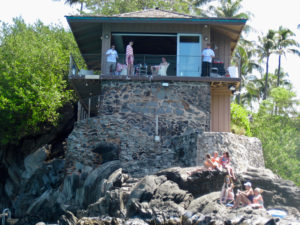 Cliffhouse Blondie Bars
2 stick unsalted butter
2 1/2 cup brown sugar
4 eggs
1 tablespoon instant coffee
1 tablespoon vanilla
2 cups all purpose flour
1 cup chopped macadamia nuts
1 package white chocolate chips
Preheat oven to 350 degrees. Spray a 9×13 baking pan with nonstick cooking spray. Cream the butter and brown sugar together till light and fluffy using an electric mixer. Add in the eggs one at a time beating well. Mix in the vanilla and instant coffee grounds. Slowly mix in the flour, macadamia nuts and white chocolate chips. Spread the blondie batter into the bottom of the baking pan. Bake for 35-40 minutes or until golden brown. Remove from the oven and cool completely before cutting into bars.
Mini Pineapple Upside Down Cakes
1 yellow cake mix
3 eggs
1 cup pineapple juice
3/4 cup melted unsalted butter
1/2 cup brown sugar
4 teaspoons rum
1 can sliced pineapple, drained (use juice for cake mix)
maraschino cherries
Preheat oven to 350 degrees. Spray an oversized muffin pan or regular muffin pan with nonstick cooking spray. Add a tablespoon of melted butter in each of the muffin cups. Continue with a tablespoon of brown sugar, pineapple ring and a cherry in each. (optional- Add 1/2 teaspoon rum to each cup). To prepare the cake batter: Mix together the yellow cake mix, eggs, pineapple juice and 1/2 cup melted butter till smooth. Pour the cake batter over the top of the pineapple in each muffin cup. Fill till it is 2/3 full. Bake for 20 minutes. Remove from the oven and run a sharp knife around the edge of each cake to ensure it will not stick to the pan. Invert immediately onto a parchment lined counter to cool. Serve with a dollop of whipped cream.